The Debate About Electric Vehicles (EVs) and AI Autonomous Cars
By Lance Eliot, the AI Trends Insider Electrical Vehicles (EVs) are talked about, they are praised, they get a lot of attention, and in some parts of the United States there is a near obsession with them (hint: California). In spite of all the hype and press, the reality is that there are only around […]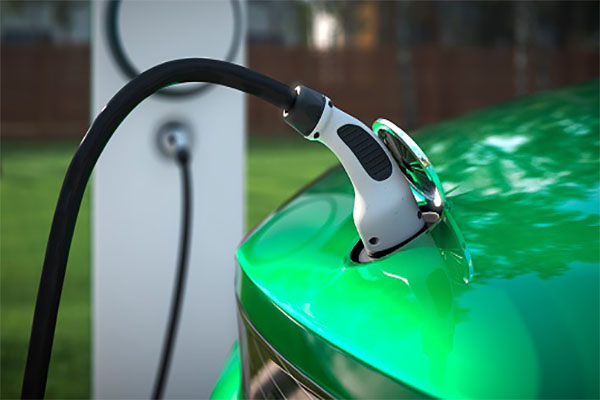 There are many ways Artificial Intelligence Technology will change the world, with the latest AI trends. "VOICEIT' a great example, the new text -to-speech service that Glodigit is about to launch to instantly create corporate and Youtube videos with AI voices in the language of your choice.
Electrical Vehicles (EVs) are talked about, they are praised, they get a lot of attention, and in some parts of the United States there is a near obsession with them (hint: California).
In spite of all the hype and press, the reality is that there are only around 1.1 million such cars in the U.S. and it represents a small fraction of the 250+ million cars in the country. That's less than one-half of one percent of the total cars in circulation.
When I say this at various industry presentations, those with an EV are quick to yell at me as a traitor and get upset at my seemingly naysayer commentary.
Allow me to clarify that I am fully supportive of EVs and hope that a lot more will get sold. I'm a big cheerleader for EVs. All I'm trying to point out is that we have a long way to go before they become prevalent.
In terms of EVs, I am lumping together all variations in this herein discussion, for convenience's sake. Generally, there are Plug-in EV's (PEVs), consisting of Battery EV (BEVs) that are equipped to only run on batteries, and there are the Hybrid EVs (abbreviated as either HEVs or PHEVs), which use both a gas powered internal combustion engine and battery power.
Why have EV's? One argument in favor of EV is that they are less polluting than conventional gas-powered cars. Thus, ecologically, the EV is better for the environment. We can all breathe a bit easier. Another argument is that the adoption of EV's might aid in reducing the pace of climate change. That's one that gets a lot of people in a tizzy since there are some that believe in climate change and some that do not.
Here's a less controversial point, EV's would reduce the dependence on oil and the production of gasoline. This would seem like a handy move since there are various predictions about how costly it is coming to become to get oil and make gasoline. Presumably it's a limited resource, and we're using it up. Also, it obviously tends to provide power to those that have it and not so much to those that don't. Some say down with the cartels.
Another less discussed aspect in favor of EVs is that people like the quietness and the feel of driving an EV. I'm going to list that as an argument in favor of EVs, but I realize not everyone necessarily likes that aspect. There are some that love the sound of a conventional combustion engine and refuse to get an EV because it doesn't have the same sound and fury. To each their own.
Of course, some EVs can simulate the sounds of a conventional car, or make other purposeful noises or sounds to serve as a warning or indicator that the EV is nearby.
The government right now is offering incentives to have people buy EVs, so from that perspective the government is considered somewhat supportive of EVs, which helps to promote them and keep the price lower than presumably what it might otherwise be.
Now, hold your breath, here are some of the stated negatives about EVs.
Some would say they are too expensive. Plus, if the government reduces the incentives to get one, it will be even more costly. Of course, the counter-argument is that we are still in the early days of EVs and presumably, eventually, the cost will come down.
The automakers are right now pretty much taking it on the chin to develop, make, and sell EVs. For example, news reports suggest that the Chevrolet Bolt has allegedly been often sold at a loss. The Nissan Leaf has been claimed to not be making a profit. I think it's fair to say that right now all the auto makers that are into EVs are finding themselves faced with razor sharp margins and it's quite a feat to find a profit in this, so far.
That being said, one could look at this as a wide-open market. It's poised to explode, some argue. Currently in its infancy, one would expect that the adoption rate is low and the costs are high at the start of any new innovation adoption.
At some point, the popularity goes up and the price will be coming down. Most would claim that they can see on the horizon a mass market electric car that turns a nice profit. Sometimes you've got to invest in something at a loss, being patient before it turns around and hopefully becomes a true money maker.